PLASTIC AND AESTHETIC SURGERY
BUTTOCKS ENHANCEMENT in Paris
BUTTOCKS ENHANCEMENT in Paris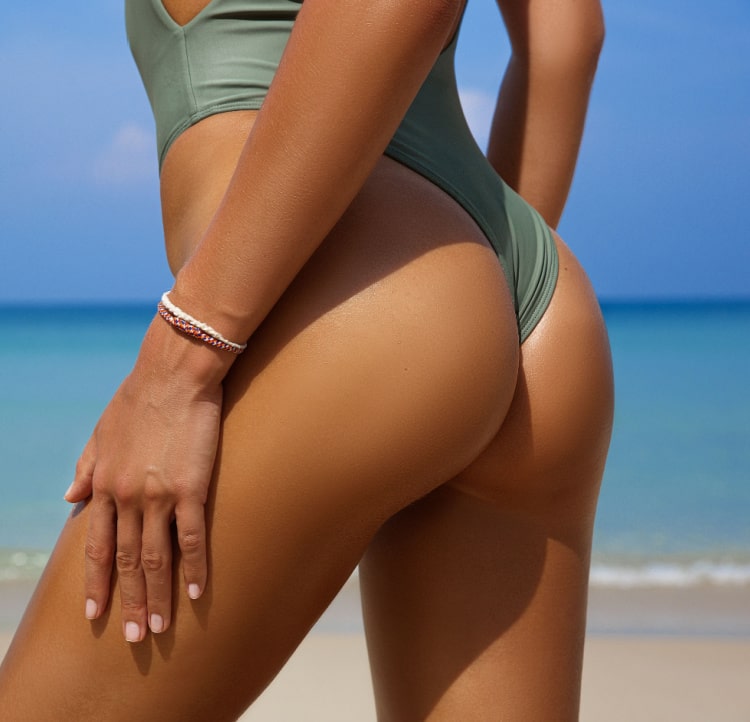 improve the appearance of the gluteal area by fat transfer.
PROCÉDURE

gluteal shape is improved by taken fat from lower flanks and hips and placed in central or lateral buttocks area to improve overall anatomy.
general anaesthesia or local anaesthesia with sedation.
Ambulatory or overnight stays are both possible.
One to two weeks are required to recover; a compression garment should be used for three to four weeks. Strenuous exercise and lift weight should be avoided for the first four weeks or more.
patients are encouraged to limit to sit down and to lay face down the first week. It is recommended to move around as soon as possible as this measure speed up recovery and reduce the risk of blood clotting.
improved volume and shape are seen from the fourth month. A second session could be necessary to top-up shortfall in volume as 25-30% of transplanted cells will not survive.
asymmetry, infection, skin irregularities on donor areas.