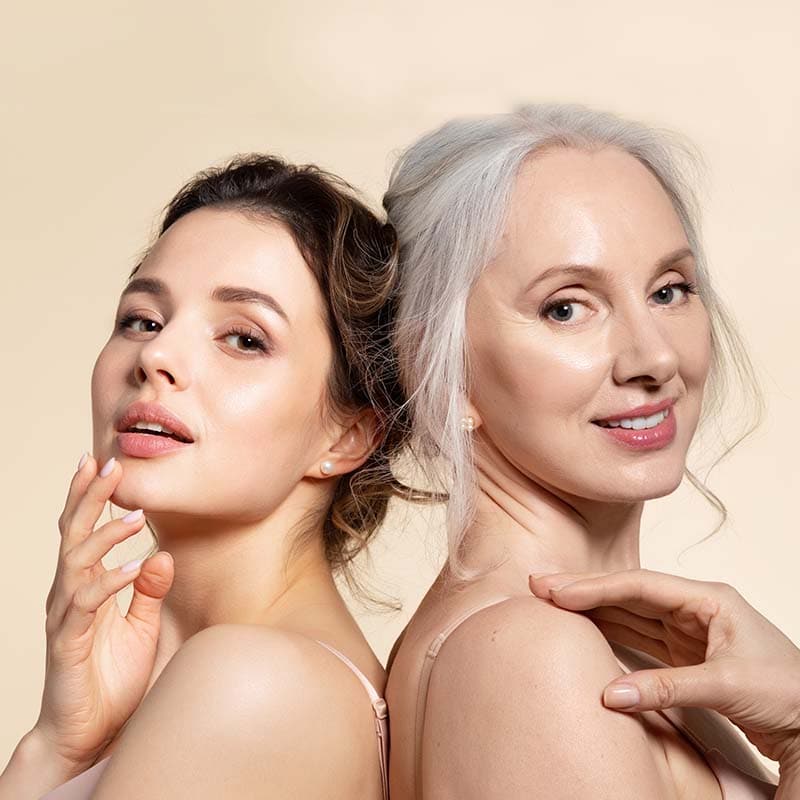 Fine superficial wrinkles in the skin are the result of a combination of intrinsic and extrinsic aging processes that affect the skin with the passage of time. This results in reduction of the collagen and hyaluronic acids principal matrix proteins produced by the dermal fibroblast. The long term exposure to UV radiation from the sun, leads to further breakdown of the skin structure. The overall result is a decrease in volume and support causing dullness, loss of tonicity and wrinkles.
The available treatments to target this condition are: peelings, micro-needling and IPL. The objective of all treatments is to target the skin deep layers to stimulate collagen production, skin regeneration and reducing wrinkles with a firmer skin.
FACIAL WRINKLES, DULLNESS, LOSS OF TONICITY
aesthetic medicine in Paris
Dr Guzman will study your needs and desires, because of the variety of available treatment options: peelings, micro-needling, intense pulse light … and depending on your skin condition and your expected results, together we will choose the most suitable option.
For all treatments in order to enhance the results a skin preparation will be put in place 3 weeks before the first treatment, this will reduce the hyperpigmentation after the session.

Pain control measures will be put in place in order to reduce uncomfortable sensations, you can expect a burning hot sensation for a peel, redness ( a little major with micro-needling treatment) or heat after each shot of the IPL when it targets the skin layers to stimulate collagen , wrinkles reduction to get firmer skin.
Skin redness after the treatment is expected, a post-treatment care protocol will be put in place to help the skin restoration.
Once the desired result obtained, maintenance sessions will be organised once a year and sun protection will be suitable to protect the face from new sun damage.
a series of 4 to 6 IPL photo-rejuvenation session are necessary to have a good tightening effect and minimum 2 micro-needling sessions if the case or two TCA peels.
The most commonly observed side effects are swelling, hot transitory sensation and little redness. These are typically mild in severity and resolve in 2-7 days after treatment.
Pregnancy t or breast feeding, diseases affecting the immune system, skin sores, pimples, rashes, hives, cysts, or infection should be postponed until healing is complete.
If you want more information, please feel free to contact us to come to see Dr Guzman in consultation to asses you, inform you and give you her professional advice.