PLASTIC AND AESTHETIC SURGERY
MALE BREAST SURGERY in Paris
MALE BREAST SURGERY in Paris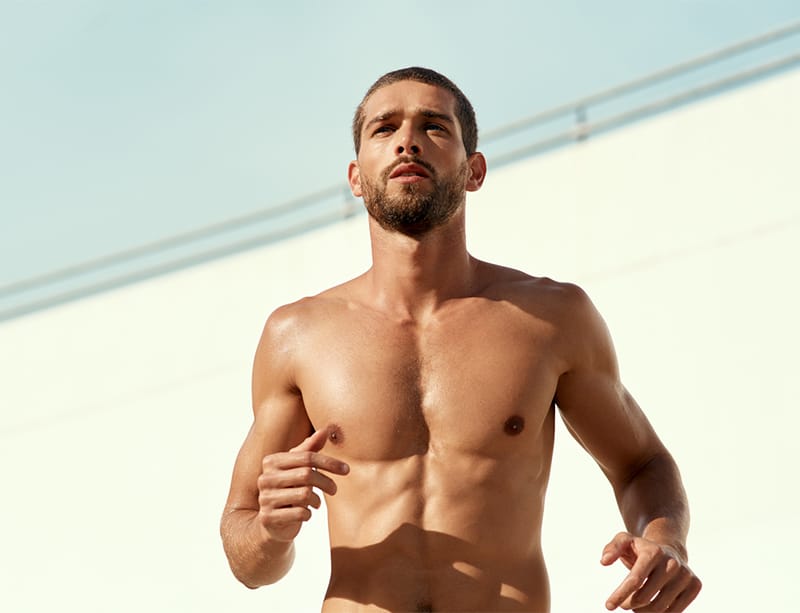 reduces excessive male breast tissue or fat tissue developed sometimes during the puberty, after weight gain, or because of aging process.
is a combination of liposuction to reduce fat and through a small incision around the areola to take off the remaining breast tissue.
excellent, the removed fat deposits do not came back again. If skin excess, this procedure will leave inconspicuous scarring.
general or local with sedation.
ambulatory procedure or with an overnight stay.
count three to four weeks, compression garment should be used day and night for the first three weeks.
cold compresses can help to reduce swelling the first 48h, moving around as soon as possible improve recovery. Incision needs to be kept clean and dry. If needed ultrasound and lymphatic drainage sessions will be organised to speed up recovery and to improve even more the surgical result.
From 24 h you can see better contour and correction of skin excess. Give time to time as gradually reabsorption of little bruises and swelling lead to show the result. From 6 months once the scars begins to be softer we can talk about final result.
Transitory skin sensibility changes are expected. Skin necrosis.