PLASTIC SURGERY AND AESTHETIC MEDICINE IN PARIS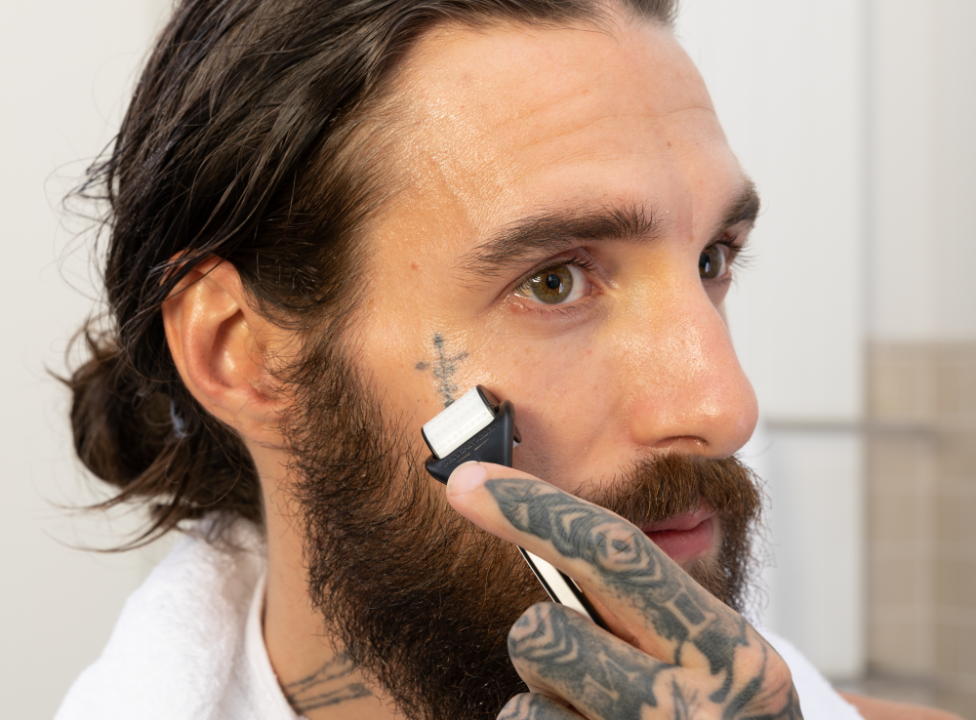 The DERMAROLLER works by the collagen Induction therapy (CIT) by micro-needles. This stimulus uses the natural mechanisms of self-healing of the body to produce skin tightening, improved texture, reduced pore size and better blood circulation.
The non-traumatic intrusion of micro-needles from 0.15 to 1.5 mm requires special medical rolls and medical knowledge.
Aesthetic medicine procedures in Paris
aesthetic medicine in Paris
Since human skin has an average thickness of 1.5 mm, micro-channels of stings caused by micro-needles close very quickly without leaving any tissue damage.
The procedure induces the production of new collagen which integrates into the collagen matrix existing in the upper dermis. This new formation of fibres-in terms of several hundred percent-thickens the skin and fills the structure without scar formation.
In addition, the internal cells that cover our capillary vessels (endothelial cells) are also stimulated to proliferate. They react to this stimulation by the formation of new capillaries which in turn provide better vascularization of the skin.
WHAT ARE THE CONDITIONS THAT CAN BE HANDLED BY DERMAROLLER?
Is a simple and effective treatment indicated for the correction of wrinkles, dilated pores, skin damage due to sur over-exposure, acne scars and pigment mark of the face and cleavage. It can improve the appearance of scarring and stretch marks.
HOW IS A TREATMENT SESSION CONDUCTED BY DERMAROLLER?
After discussing with you your desires and needs, I will examine you. A review of your state of health will allow me to evaluate the possibility of doing the treatment, any contraindications: injured skin, infections, pregnant woman or breastfeeding.
I will advise you which are the places where the treatment by Dermaroller will produce the most interesting results.
With your consent photos will be taken to be able to evaluate the result.
A topical anaesthetic cream is used to ensure a comfortable experience, redness and itching as in a sunburn is expected at the end of the session that disappears the next day.
HOW MANY SESSIONS ARE REQUIRED FOR TREATMENT WITH DERMAROLLER?
It is recommended to make a protocol between three to five sessions distributed six weeks intervals to obtain results according to the condition treated.
If you want more information, please feel free to contact us to come to see Dr Guzman in consultation to asses you, inform you and give you her professional advice.