AESTHETIC medicine specialist & Plastic surgeon in Paris
Dr Adriana Guzman in Paris
SURGICAL AND NON-SURGICAL AESTHETIC PROCEDURES
Triple-certified, Dr. Guzman has completed plastic surgery internships in prestigious institutions around the glob. She started acquiring her expertise in Bogotá, Colombia and went on to perfect her knowledge in France and Britain. She is board certified in Colombia, France and the United Kingdom.
A true scholar, Dr. Guzman is continuously expanding her knowledge in plastic surgery by attending cutting-edge seminars. She delivers the most up-to-date quality aesthetic care to her patients.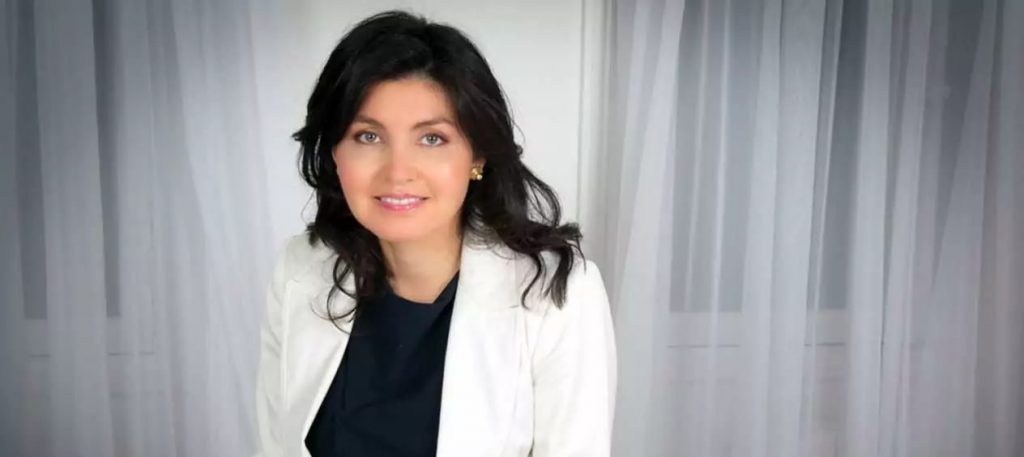 Dr Adriana Guzman in Paris
SURGICAL AND NON-SURGICAL AESTHETIC MEDICAL
– Attended the Medicine School of the Military University "Nueva Granada" in Bogotá.
– Completed Plastic Surgery Residency at Hospital San Rafael by the University Juan N. Corpas in Bogotá, Colombia.
– Obtained a Master's Degree in Microsurgical techniques, from University Paris 13, Research, and Formation Unit in Paris, France.
– Appointed as a fellow to grant a Diploma of Higher Formation in Plastic Surgery, University Paris 7 Denis Diderot, AFSA Diploma (Attestation de Formation Spécialisée Approfondie), Paris, France.
​
– Granted the Diploma in Plastic, Reconstructive and Cosmetic Surgery, by the French College of Plastic, Reconstructive and Cosmetic Surgery, Paris, France.
– Granted a Third-Degree Diploma in Plastic and Reconstructive Pelvic-perineal medical and surgical techniques by the University of Montpellier, France.
Dr. Adriana Guzman's clinical practice focuses on all aspects of the Plastic Surgery practice, including cosmetic plastic surgery, reconstructive surgery and aesthetic medicine.
I specialize in the surgical and non-surgical cosmetic solutions for face rejuvenation and body contouring including breast, abdomen, buttocks, arms, reduction and reshaping. I also perform post-pregnancy surgery and gynaecological cosmetic surgery. I have a particular interest in surgical management of the body aesthetics by body sculpting techniques as assisted liposuction and fat grafting
FRANCE : Qualified by l'Ordre des Médecins of the city of Paris in Plastic, Reconstructive and Aesthetic Surgery.
UK : Registered in the specialist registrar in Plastic Surgery by the General Medical Council in the United Kingdom.
COLOMBIA : Registered as Specialist in Plastic, Reconstructive, Aesthetic and Hand Surgery by the Colombian Association of Medical Schools ASCOFAME
SOFCEP : La Société Française des Chirurgiens Esthétiques Plasticiens
CFCPRE : Collège Français de Chirurgie Plastique, Reconstructrice et Esthétique.
ISAPS : L'International Society of Aesthetic Plastic Surgery
MEDICAL OFFICE PRESENTATION
Dr Adriana Guzman in Paris
You will find information about the procedures I practised, proven for their efficiency and stability, without compromising your safety.
​
In order to succeed in your aesthetic project, I like a personalised approach: from our very first contact, I listen to you, to understand your needs and request, and work with you to find the most suitable solution with personalised aftercare and support. Loving medicine and plastic surgery for their technological advances, I work meticulously to excel in the surgical techniques. I like to blend non-surgical and surgical procedures to give natural looking results.
I do my best to keep up to date in order to be able to offer my patients a superior service.
Enjoy your visit!
Doctor Guzman on instagram